NovuMind helps you put the power of AI into your products.
Our NovuTensor chip, along with a full stack of AI solutions, enables you to embed deep learning inference capability, even in applications where power or network access are limited.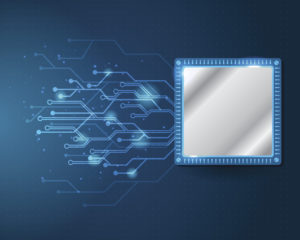 NovuTensor
NovuTensor is a special-purpose processor for AI inference applications. Designed for convolutional neural networks, it delivers unsurpassed performance per watt. NovuTensor is ideal for applications that require high throughput and low latency, such as performing object detection and classification on full-motion HD video streams.
NovuTensor outperforms other solutions because its patent pending design supports native 3-dimensional tensor computation on the chip. Less time is wasted moving data around and storing partial results, compared to other designs that rely on a series of 2-dimensional matrix operations.
NovuTensor is available as a chip or on a PCIe short card (174mm) that can plug into a standard server. It comes with Linux-compatible software tools for development, runtime support and C++ API.
We are currently in limited availability production, working closely with our beta customers. Please keep in touch with us for news on the general availability launch of NovuTensor.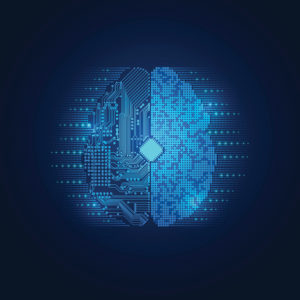 NovuBrain
We have a family of plug-and-play solutions developed by our engineers and powered by our NovuTensor chip, including optimized pre-trained models. We call this chip + model combination NovuBrain.
Solutions include object classification, facial recognition, video image enhancement, and other AI-enabling capabilities.
We have the depth of experience and technical skills to develop cutting edge deep learning solutions. You have deep expertise in your industry sector, and perhaps you have amassed data which could be used to train AI models. By putting together your industry domain knowledge and data with our AI expertise, we can provide you with solutions that will take your business to the next level.
If you are developing a world-changing product that requires embedded AI inference capabilities, we would love to hear from you!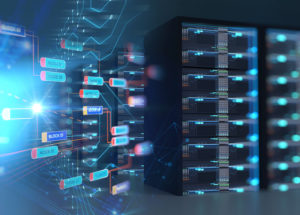 NovuStar
NovuStar is a scalable deep learning training platform, using state of the art distributed processing for fast training of models on large data sets. The system provides an intuitive user interface and job management system to manage multiple simultaneous AI training projects. Its architecture is based on high performance server clusters interconnected with InfiniBand links, supporting large numbers of GPUs. Our engineers have designed the system so that compute power scales linearly as GPU resources are added. The result is a powerful supercomputer for training AI models. For example, a ResNet50 deep neural network can be trained on ImageNet, the largest image recognition data set in the world, in only 1 hour using NovuStar.
We use NovuStar for in-house AI model training. We can also make the system available to companies that wish to do model training in-house with proprietary data sets. Please contact us for details.